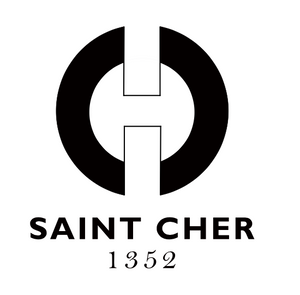 Motivation of Creation
In 1352, Tommaso da Modena created the first painted depiction of eyeglasses in a series of frescoes for Basilica San Nicolo in Treviso, Italy – a pair of rivet spectacles on the face of Cardinal Hugh de Saint Cher. At once, the glasses serve as practical tool to peruse literature, and an aesthetically pleasing alternative to the dated monocle lens worn by Hugh of Saint-Cher's counterpart, Cardinal Nicholas of Rouen.
Saint Cher Eyewear derives its spirit from the unification of practicality and aesthetic. Vision, in sight and in imagination, is the source of our inspiration.
Making glasses is a form of art. We value fine craftsmanship, and we know you do, too. From our artworks designed in Cortina and Milan, we source the raw materials that are essential to creating the perfect optical frames and sunglasses, every time. Our Japanese plant-based acetate, hyper-durable ion plating, and high performance nylon lenses are just some of the key ingredients we use to create eyeglasses that are not simply distinctive, but truly defining.
Making glasses is a form of art
Premium Nylon Lenses
Every Saint Cher eyeglass frame is fitted with premium nylon lenses that are crafted with a precise blend of strength and elegance. Not only are they lighter and thinner than most other lens materials, they're also layered with our protective coatings for maximum performance and longevity.
High Fidelity Ion Plating
More durable than traditional methods of finishing, ion plating is the gold standard for high quality eyeglass finishes. Our ion plating process accentuates natural hues and pigmentations, putting a final glowing touch to every Saint Cher eyeglass frame.
Japanese Block Acetate
Quality starts with raw materials, and the Japanese plant-based block acetate we work into our handcrafted frames pass our high standards for strength and clarity. The unique qualities of this acetate allow us to shape, color, and shade it as precisely as needed to bring our designs to life.